representative projects
A brief highlight of our civil, renewable and environmental projects
---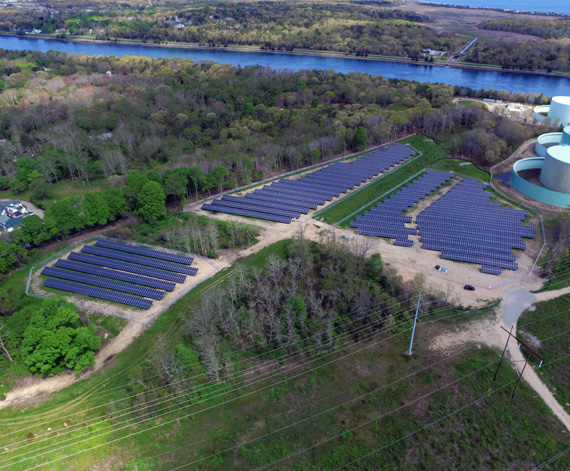 Edmund Freeman Community Solar
A 1.5MW Solar Project for NRG Energy in Sandwich, MA
This 1.5MW solar development was tasked with extremely complex permitting requirements as the project is sited on Cape Cod and within two historic districts. Using 3D modeling software and solar array photo-simulations, the project remains well hidden from sensitive areas/sight lines. The project now operates as a community solar project serving the Town of Sandwich community.
Array Summary:
| | |
| --- | --- |
| Rated Output (DC) | 1,499 kW |
| Rated Output (AC) | 1,152 kW |
| | |
| --- | --- |
| Module Count | 4,284 Panels |
| Classification | Community Solar |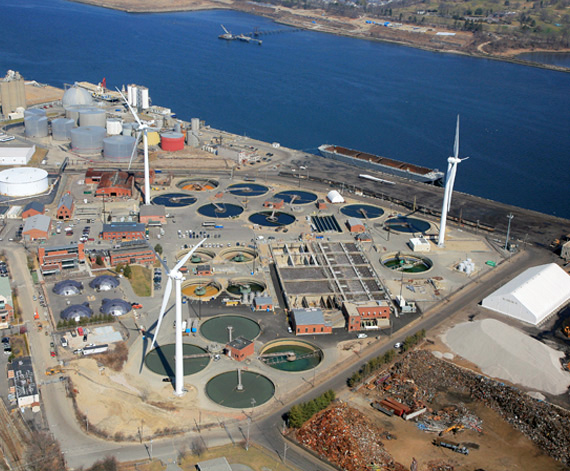 NBC Wind Turbines
Rhode Island
Atlantic Design Engineers provided survey, civil engineering, permitting and construction inspection services for the three wind turbine project on the Fields Point Wastewater Treatment Facility property located at 2 Ernest Street in Providence, Rhode Island. The project is arguably one of the most space constrained multi-MW projects in the country and the largest to date in Rhode Island.
The three 1,500 kW wind turbines supply between 35% to 45% of the electrical power demand of the Field's Point Waste Water Treatment Facility. The electricity produced by these turbines offsets approximately 3,000 tons/year of carbon dioxide that would have been released from fossil fuel generated electricity.
Project Summary
| | |
| --- | --- |
| Total Land Area | 23.9 Acres |
| Turbines | 3 |
| | |
| --- | --- |
| Output (kW/Machine) | 1,500kW |
| System Rated Output | 4.5 Megawatts |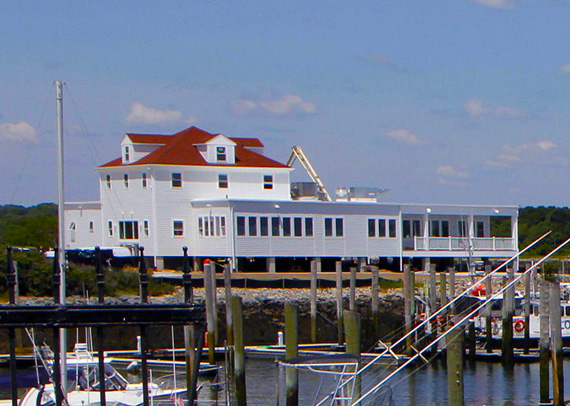 Fisherman's View Restaurant
20 Freezer Road, Sandwich, MA
This project involved construction of a new restaurant building and related parking and infrastructure. Engineering services were requested of Atlantic to carry the project to submittal for the local permitting process.
The proposed redevelopment project entailed construction of a new 164-seat restaurant with a bar/lounge, take out facilities and on-site seafood processing, all contained within a single story 7,500 SF building.
A Special Permit was required for work in Flood Plain District, which encompasses the entire property per the 2014 FEMA Flood Insurance Rate Maps.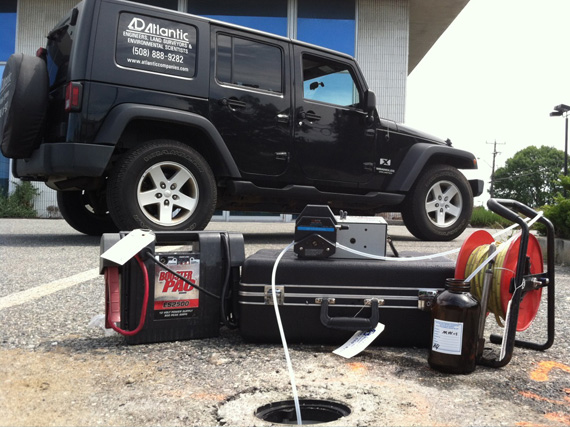 Colony Place Groundwater Testing
Quarterly Groundwater Sampling at Colony Place Properties in Plymouth, MA
As part of the Town of Plymouth's new zoning regulations for obtaining special permits, certain projects are subject to groundwater testing requirements, often on a quarterly basis. Atlantic prepared a site-specific groundwater monitoring plan in conjunction with the special permitting package for Town approval
Once the monitoring plan was accepted, Atlantic coordinated the installation of groundwater monitoring wells and associated quarterly groundwater testing activities at the Site. Currently, quarterly reports with an assessment analytical results are submitted to Town departments.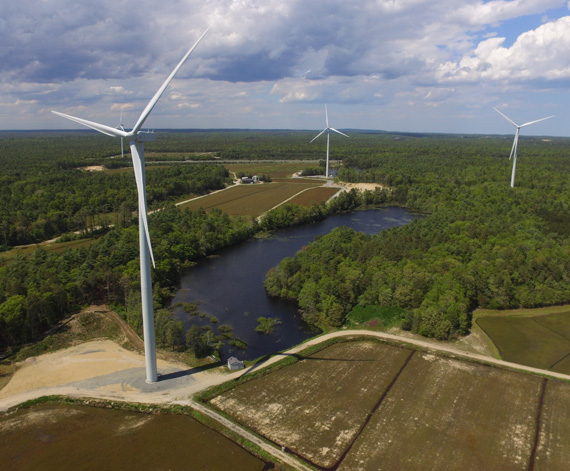 Future Generation Wind
Four turbine wind project in Wareham & Plymouth, MA
Atlantic Design Engineers conducted feasibility studies and permitting services relative to wind turbine installations for properties in Bourne and Plymouth, Massachusetts. Atlantic's purposes was to identify and assess the wind resource potential and complete an initial wind turbine feasibility assessment of each of the properties based upon available wind resources data, turbine characteristics and siting constraints.
The proposed work will included a feasibility review, turbine siting analysis, site specific wind resource evaluation, energy modeling, cost/benefit analyses, turbine vendor/model evaluations (power and energy curves) and financial summaries for the specific turbines evaluated.
Project Details:
| | |
| --- | --- |
| Number of Turbines | 4 |
| Hub Height | 295 feet |
| | |
| --- | --- |
| Turbine Output (each) | 2 Megawatts |
| Total Rated Output | 8 Megawatts |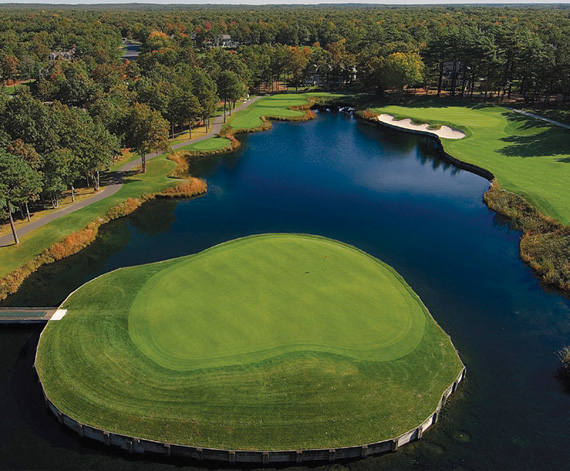 The Ridge Club
A private country club in Sandwich, MA
Atlantic provided site design, drainage design and permitting services for the 300 acre, 190 lot golf course community in East Sandwich, MA. The 18-hole championship golf course was designed by Robert Von Hagge and is the site of the "Tucker-Anthony" golf tournament televised locally in New England.
Course Details
| | |
| --- | --- |
| Total Holes | 18 |
| Acreage | 300 |
| | |
| --- | --- |
| Par | 71 (Mens') |
| Total Yards | 6,099 (Blue) |